Welcome to the ClaringtonPromoter.ca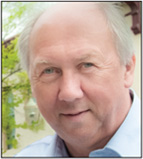 by Jim Abernethy, Editor
The Municipality of Clarington is rich in heritage, historical anecdotes and interesting family trees.
Scroll down and click on the image of The 3 Storey Building - the Original Home of The Statesman to download the current edition of ClaringtonPromoter.ca
SCROLL DOWN (to the bottom of this page) SEE THE LIST OF REPORTS REFERENCED IN THE SEPTEMBER EDITION ARTICLE CONCERNING THE EXPANSION OF EP ZONED LANDS IN CLARINGTON. THEN CLICK ON THE REPORT YOU WISH TO READ. Note: scroll down on this page to click on the link to the Audio Tape of the October 3, 2016 Council Meeting in which Council debated and voted to NOT inform the more than 6,000 property owners adversely affected by the expansion of the EP designated lands in Clarington.
Each edition is available for your reading enjoyment online. Simply click on "Past Editions" (menu bar) to register.
Once registered, you have full access to all archived editions. Future editions of Clarington Promoter will be emailed directly to you.
Click on "Past Editions" to access our archives containing 49 past editions and read more stories about Clarington's history, tips for small business, and Cathy's recipies.
You have the option to un-subscribe at anytime.
Printed copies of this and future special editions will continue to be distributed by Canada Post.
Canada Post has designated the ClaringtonPromoter.ca a Community Newspaper. Canada Post delivers a hard copy to every household and business (more than 33,000 copies) located within the Municipality of Clarington.
Each edition of the ClaringtonPromoter.ca contains information and tips about our homes and community, including:
Our historical and illustrious past.

Managing a small business.

Benefits of living in an agricultural community.

Cooking and gardening.

Clarington housing market and home ownership.

Home repairs, renovations, property taxes and assessment.
We hope you enjoy reading this publication and please contact us with your thoughts and opinions.
Jim Abernethy, Publisher & Editor.
December 2019 | Volume 9, Issue 4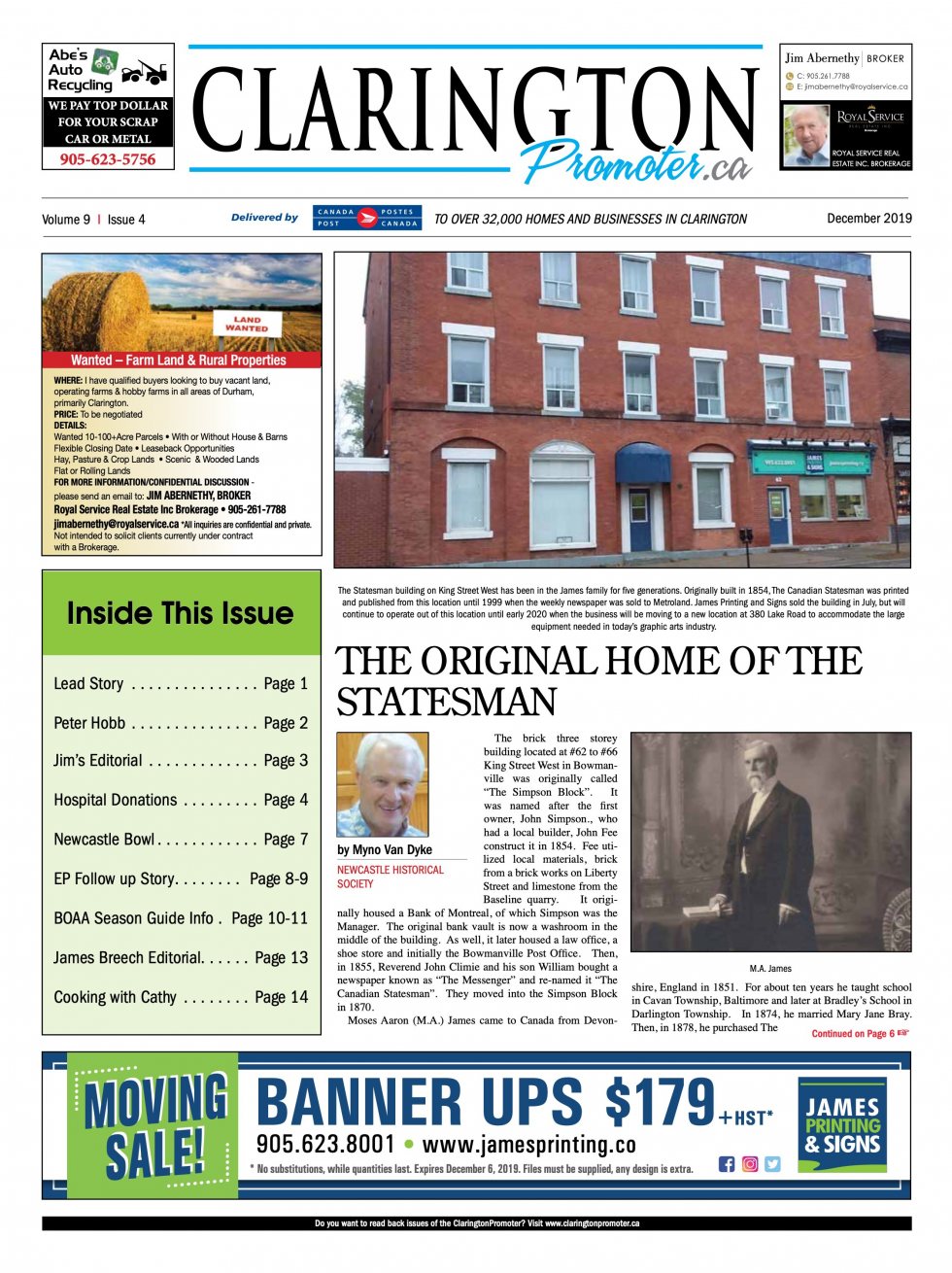 Listen to the "smoking gun" evidence from page 25 of the previous issue.
Special Editorial Feature
Additional Reading