About Us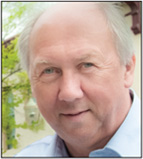 by Jim Abernethy, Editor
The Municipality of Clarington is the eastern Gateway to the GTA.
We are a diverse community, rich in heritage and history.
Our community incorporates vast tracks of beautiful and productive farmland, an abundance of fresh water streams, heritage main streets and well-defined communities.
Here we have a sense of time, a sense of place.
Clarington is the largest agricultural producer from the west side of Toronto to the Quebec border.
We are home to the OPG Darlington GS which now provides almost 20% of Ontario's electrical energy.
Since 2007, Clarington has continually been one of Ontario's fastest growing municipalities and is now home to more than 90,000 people.
Clarington Promoter.ca is a publication designed to help explore the richness of our historical past and to educate ourselves about the similarities and differences found in each of the more than 35 communities that define Clarington.
Clarington is a "Gem" and we are well positioned to take on the future.
So I invite you to browse this website.
Please note when you click on the Past Editions tab, you may choose to subscribe and automatically receive:
the electronic version of our publication each month.
free access our archives containing documented stories and tales of our illustrious past.
free access to archived tips about managing and growing a small business.
free access to those archived and ever popular Cooking with Cathy recipes.
Each edition Canada Post delivers 33,000 copies of the Clarington Promoter.ca to households and businesses located within the Municipality of Clarington.
This website extends our readership beyond our municipal borders and allows everyone access to our current and past editions.
Please feel free to share this website address with your friends, or contact me with your thoughts and opinions about this publication.
Copy this address and send it to your friends http://www.claringtonpromoter.ca
Thank you so much for taking the time to read about our community.
Jim Abernethy, Editor.
23 Lowe Street
Bowmanville, ON
L1C 2X8
905-261-7788